Scratch Jr. Classes for Kids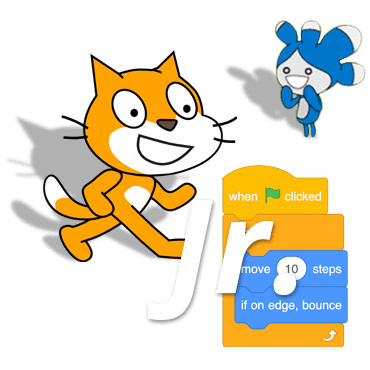 Online Scratch Junior Classes for Kids
Searching Scratch Junior Classes online for your kid? Join CogniCoder Scratch Jr Programming For Kids! In Scratch Jr Classes Online, kids develop their own games, interactive stories and animation. Children have fun creating projects, solving puzzles, and creating their own creative expressions.
Scratch Jr. Classes is a wonderful learning experience for children. Children are able to learn basic reading, writing, math, science, technology, and art skills. Scratch Junior Programming For Kids also teaches children problem-solving skills in the classroom with small groups of children. Kids are all excited to learn new skills and share their ideas. Online Scratchjr Classes have been created for kids as young as 4 years old.
Scratch Junior Classes for Kids is an online game that teaches kids computer programming skills. There are numerous advantages to scratch learning for children. Kids learn to program their own games and draw pictures as they work through the program. The HTML coding language used in Scratch Jr. Courses for Kids is also used throughout various other areas of computing, so kids will find it easily transferable to use in other areas when they get older. Other features of the Online Scratch Junior Classes for Kids include a drag-and-drop interface that is easy for young children to use.